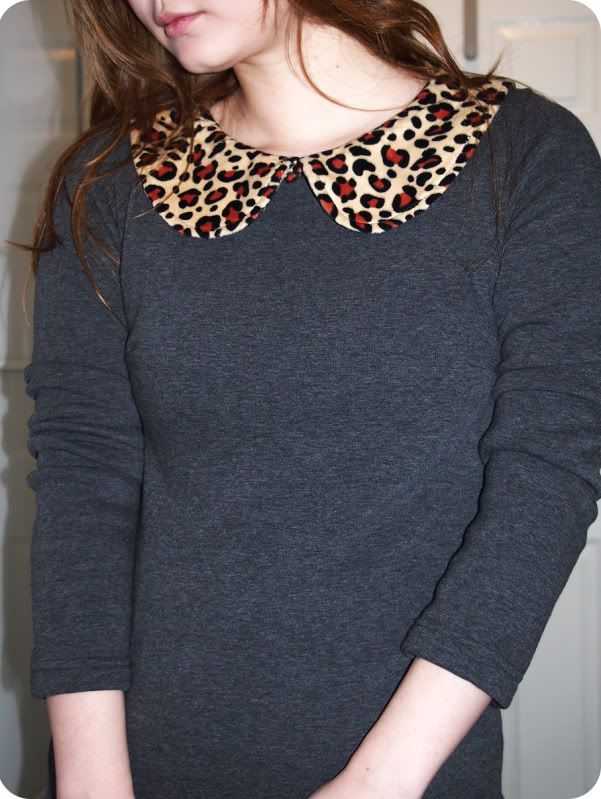 Doesn't the leopard peter pan collar make this simple grey dress instantly adorable? I made two looks with this dress, a casual one and a feminine one!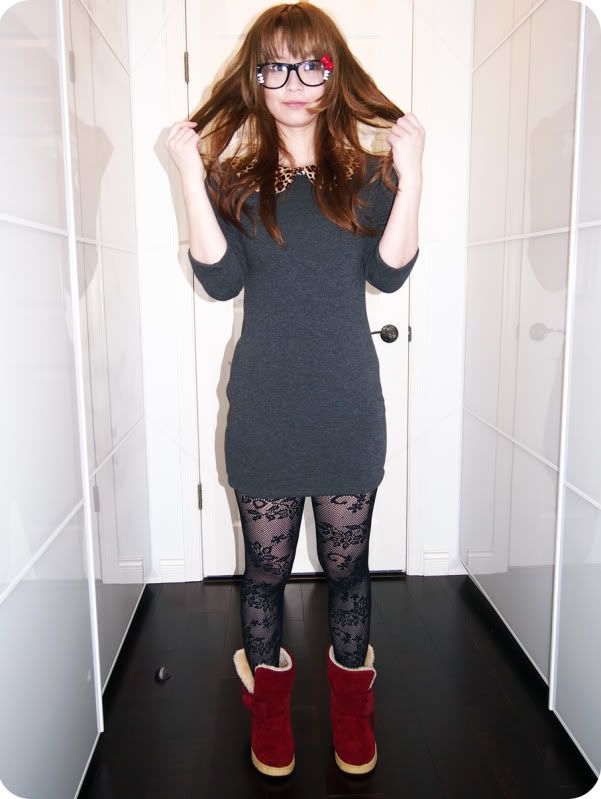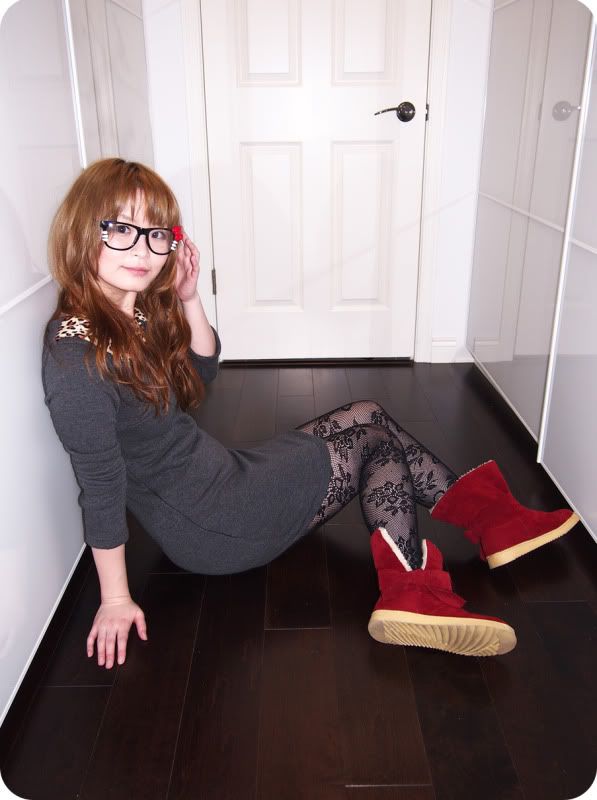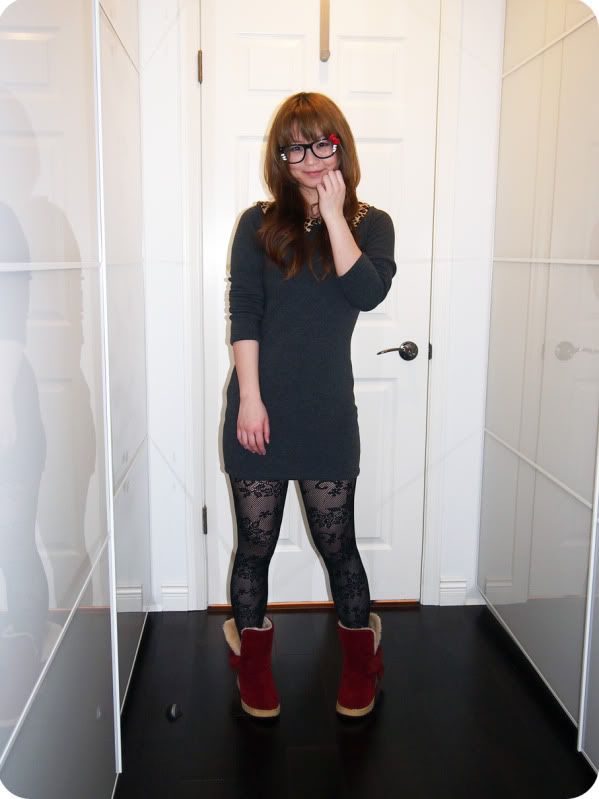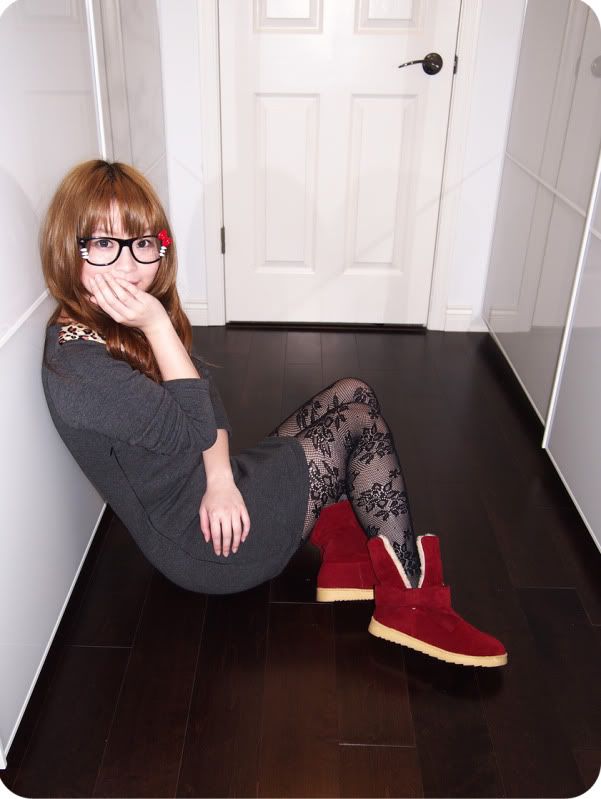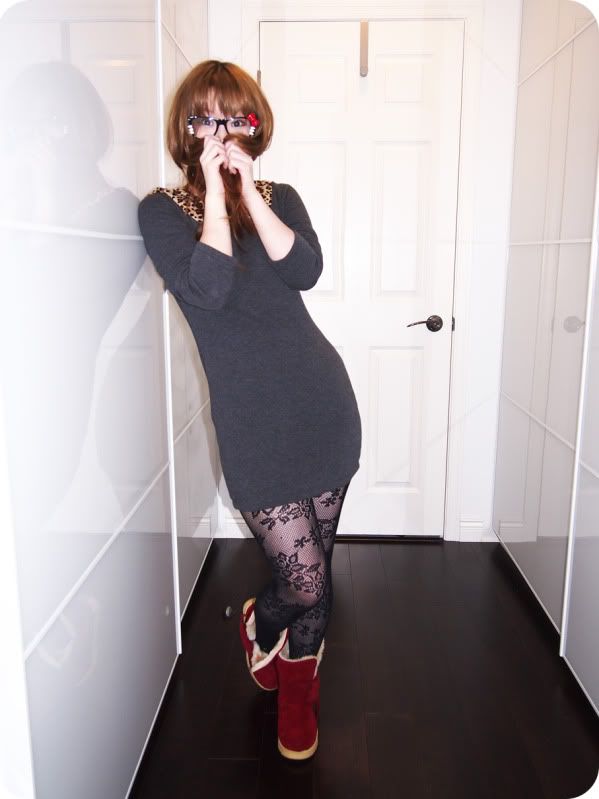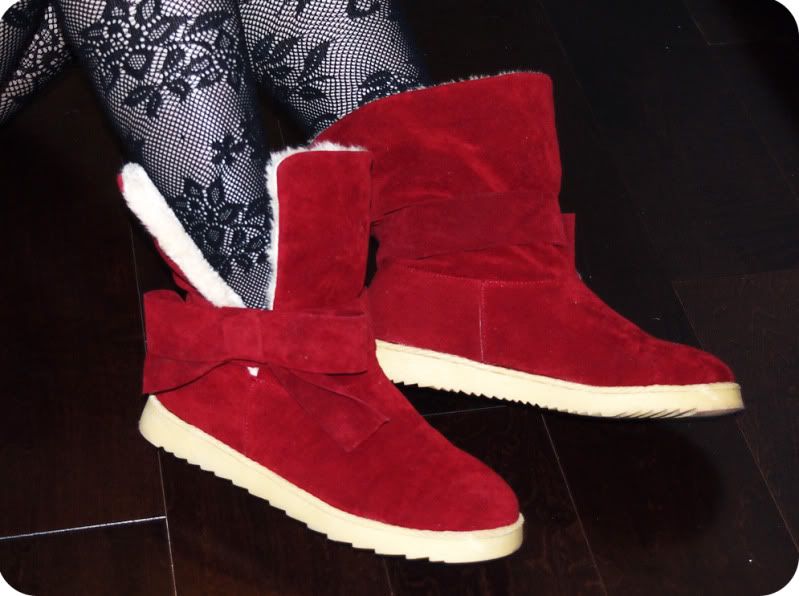 I wanted to experiment, so I added Hello Kitty glasses and red snow boots for a cute and casual look. I don't usually go for booties like these but I love the bow and it is extremely comfortable!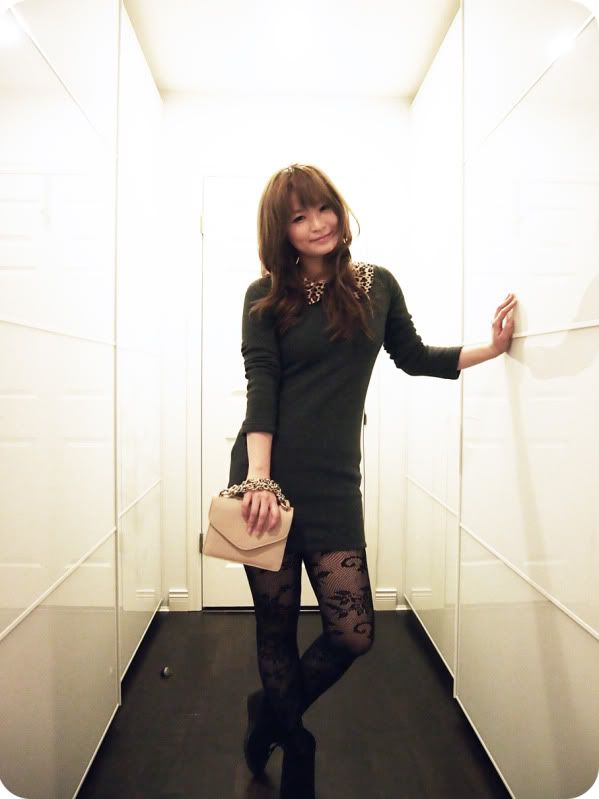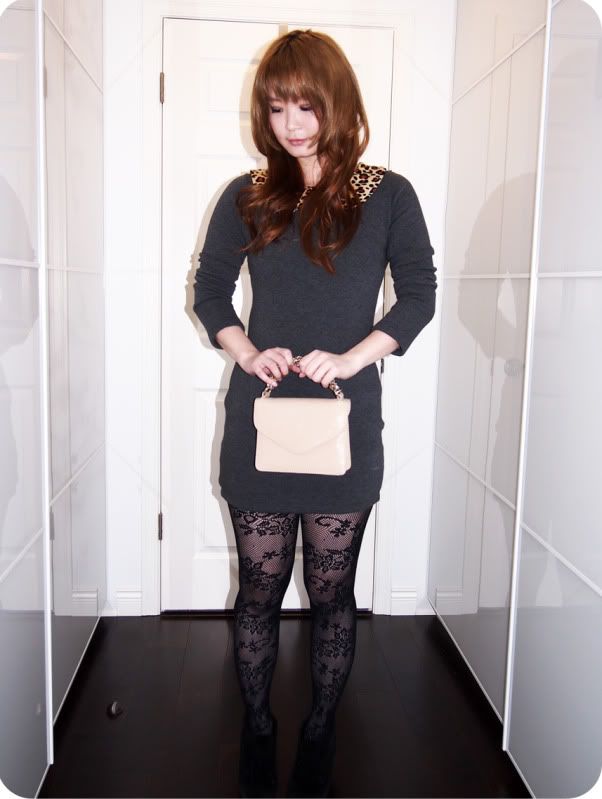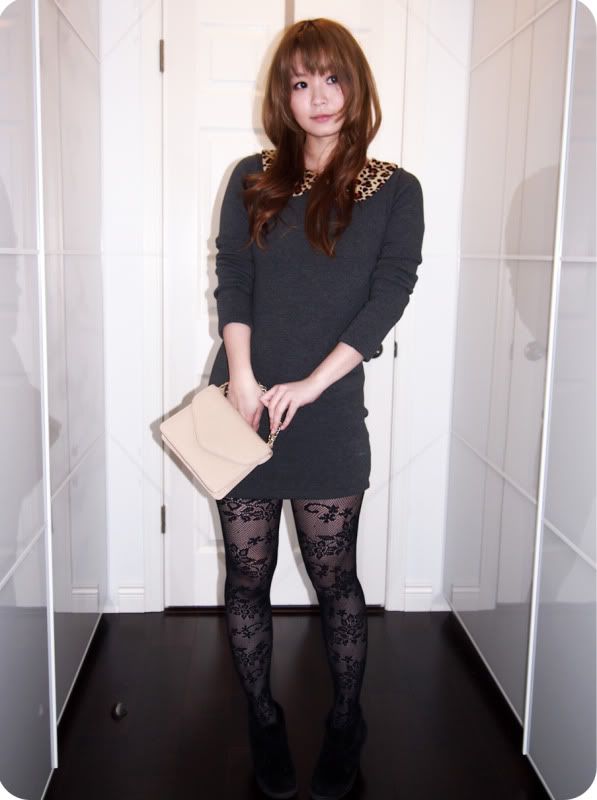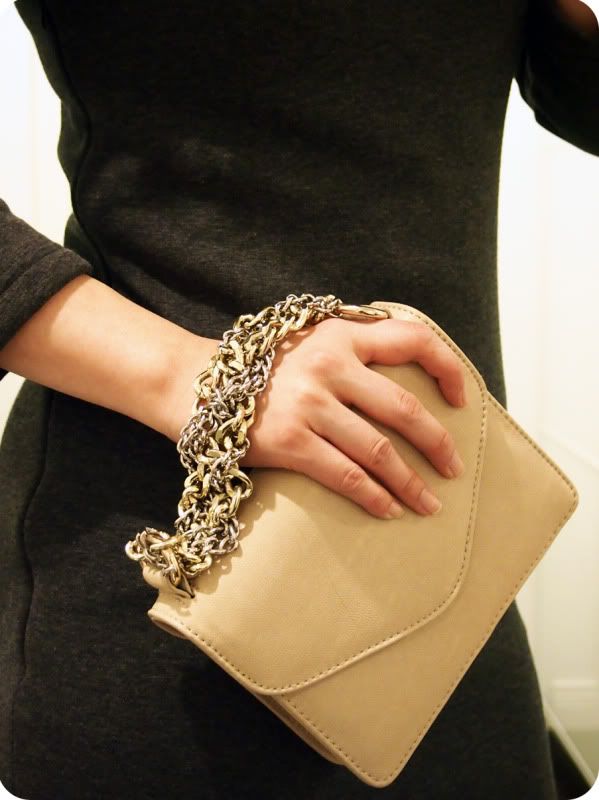 I toned down the look with my trusty black wedges and added one of my favourite bags, a nude bag with a chunky chain handle. It's actually a shoulder bag with a detachable chain, so it's an extremely versatile bag!
I hope you liked my two looks! I hope you guys have a great week :)
♥
Dress: Snidel
Tights: Bedo
Wedges: Browns
Bag: Zara
Boots and Glasses from Hong Kong
♥